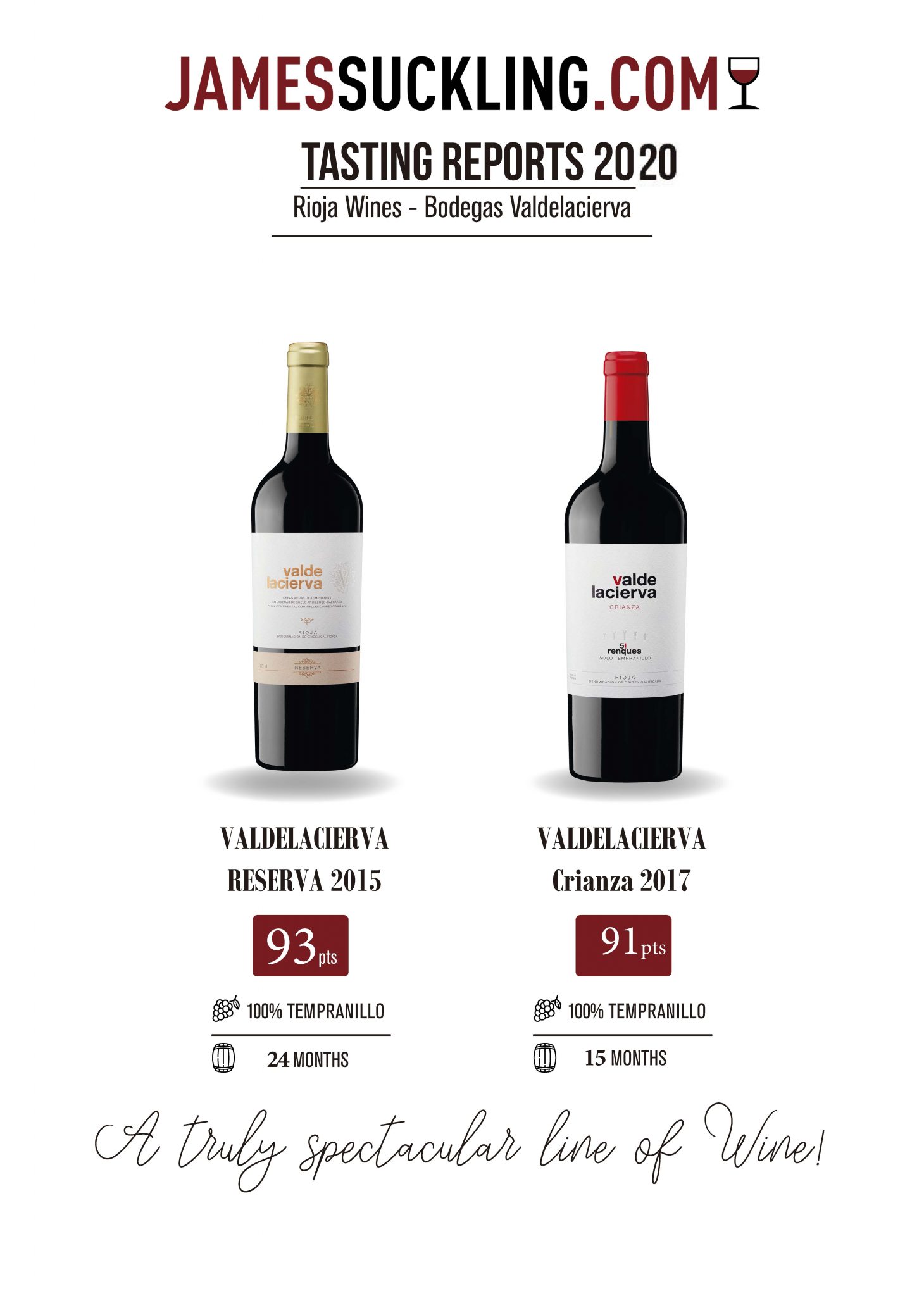 Valdelacierva Reserva, one of the last wines incorporated into the range of wines, has managed to obtain a place on the podium of the best Spanish wines rated by the American wine critic, James Suckling.
Valdelacierva Reserva has been chosen by one of the most influential critics in the American wine market in his annual tasting of Spanish wines.
James suckling has given 93 points to Valdelacierva Reserva 2016. This wine adds another award and another example of good wine from Rioja, and it keeps getting awards and good reviews among the experts in the world of wine.
Another wine from Riojana's winery that has obtained an excellent score of 91 points is Valdelacierva crianza.
The excellent work of the enologist Emma Villajos in Valdelacierva winery has only one formula: quality, excellence and teamwork.