With this tittle, Mi Vino magazine made a selection of the Roses of the 2018 harvest, and the list includes Valdelacierva Rosé. Emma Villajos, winemaker and manager of the winery, has produced the third harvest of this Rosé, wine that in its first harvest was selected as the Best Rosé of La Rioja. Furthermore, this Valdelacierva Rosé was the only Spanish wine in the event "Fashion Relief", organized by Naomi Campbell.
We also highlight that the Grenache of this wine was born in one of the most important areas of the grape: Tudelilla.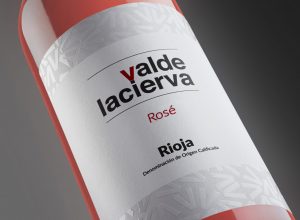 The best Rosé of 2018
Valdelacierva Rosé 2018, coming from de Garnacha in Tudelilla, Rioja.
The harvest 2018 of Bodegas Valdelacierva has arrived to introduce its new Valdelacierva Rosé, coming from La Rioja and with the signature of Tudelilla, land which produces excellent garnachas. Selection of grapes, direct bleeding and work on their own fine lees. This is how a great wine is produced. A luxury!
A Rosé with a very attractive pink color, pale, salmon-like. Its nose is intense, complex and expressive, with aromas of red fruits and flowers. The palate is sweet, with volume and balanced. Long and fresh aftertaste.