D.O.Ca.Rioja
Valdelacierva Grano a Grano


91 pts
Wine Spectator
2019

Silver medal
Decanter
2018

Silver medal
Bacchus
2018
Other awards:
94 Points – Guía Repsol 2017
90 Points – Anuario El País 2017
Silver Medal – Concours Mondial de Bruxelles 2017
Revelation Wine – Vivir el Vino 2019
Production:
After picking, the 1.600 kg of grapes were taken to the winery in boxes that the winery staff destemmed by hand, starting on Sunday to allow Bodegas Valdelacierva's workers. Altogether, ten persons worked for three days to destem the grapes one by one. Alcoholic fermentation took place in a 2.000 l tank at a temperature between 22ºC – 24ºC  to maintain the fruity aromas of the intracellular fermentation taking place in the uncrushed grapes and later during the punching down of the cap by hand. After alcoholic fermentation, the wine was moved to 500 l French oak vats for malolactic fermentation. The wine was aged for 14 months in the same 500 l vats at which time the bâtonnage of the fine lees took place, with the end result the unique Valdelacierva Grano a Grano 2016.
Grape

Vintage

Vineyard

Finca La Botija en Baños de Ebro
Type of soil

Yield (kg/ha)

Harvest

Alcoholic content

Vegan certification

Altitude

Vineyard age

Bottle type

Temperature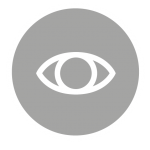 Colour
It has an attractive cherry red of high layer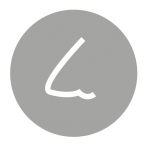 Nose
It is intense with clear aromas of red and black berries, with a dairy background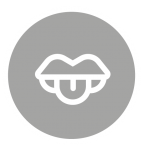 Palate
Powerful and velvety, it invites you to keep on drinking